Terry Barber presenting "The Music of Freddie Mercury"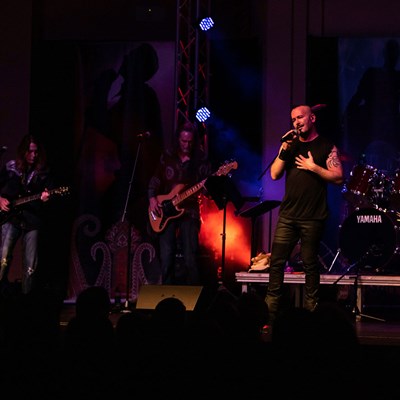 About
This incredible tribute concert is dedicated to the music of Freddie Mercury, the lead man that made Queen world-famous. This 2-hour Vegas-style show, starring one of the World's top counter-tenors, Terry Barber, covers all of Mercury's hits; "We Will Rock You", "Radio Ga Ga", "We Are the Champions", "Barcelona", "A Kind Of Magic", "Under Pressure", "The Great Pretender", "Another One Bites The Dust", "The Show Must Go On", "Somebody to Love", "Who Wants to Live Forever", and of course "Bohemian Rhapsody".
There is also a theatrical aspect to the production, entertaining history and biographical information, and a lighting and backdrop scheme reminiscent of Freddie's personality.  All these elements set the scene for the greatest delivery of the art and the story behind Freddie's music. This concert is a not-to-be-missed spectacle for rock music fans.
Website: terrybarber.com
Tickets: $40 Adults, $35 Student/Senior